In my paintings I explore the deep connection between the human body, the earth and the journey that brings us home to ourselves. The paintings express our relationship to nature where we may feel whole and have a sense of belonging. They show ways in which the earth supports and heals us.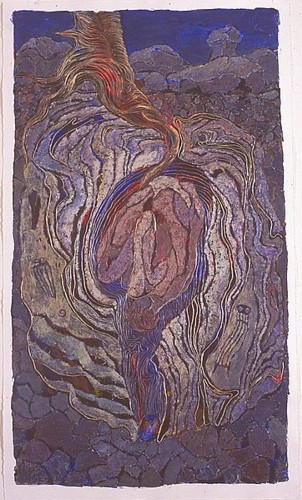 In the Womb of the Earth Mother ·• 1993
acrylic, twine and rice paper on paper
33 ¼" x 19"